Corona Virus Update
Latest update as of today: -5997 people have been confirmed infected. -103 have recovered. -132 have died.
You have a 98% chance of survival even if you're infected.
About the virus:
1. It is pretty large in size (cell is about 400-500nm diameter), so any normal mask (not just the N95 feature) should be able to filter it out. However, when someone who's infected sneezes in front of you, it will take a great 3 meters (about 10 feet) before it drops to the ground and is no longer airborne.
2. When the virus drops on metal surface, it will live for at least 12 hours. So remember if you come in contact with any metal surface, wash your hands with soap thoroughly.
3. The virus can remain active on fabric for 6-12 hours. Normal laundry detergent should kill the virus. But if you are really worried, you can add some non-chlorine bleach or oxygen bleach . For winter clothing that does not require daily washing, you can put it out under the sun to kill the virus.
About the symptoms of the pneumonia caused by Coronavirus:
1. It will first infect the throat, so the throat will have the dry sore throat feeling which will last for 3 to 4 days
2. Then the virus will blend into the nasal fluid and drips into the trachea and enter the lungs, causing pneumonia. This process will take 5 to 6 days.
3. With pneumonia, comes high fever and difficulty in breathing. The nasal congestion is not like the normal kind. You will feel like you are drowning in water. It's important to go seek immediate medical attention if you feel like this.
About prevention:
1. The most common way of getting infected is by touching things in public, so you must wash your hands frequently. The virus can only live on your hands for 5-10 mins, but a lot can happen in those 5-10 mins (you can rub your eyes or pick your nose unwittingly lol).
2. Aside from washing your hands frequently, you can gargle with Betadine Sore Throat Gargle to eliminate or minimize the germs while they are still in your throat (before dripping down to your lungs).
UPDATES FROM CITIES & COUNTRIES (source: Twitter)
Beijing Fengtai district. The streets are empty. It's weird seeing buses and subway station with few to no passengers in sight. City of 21.5 million people is a ghost town.

Washington DC:  White House tells airlines it may suspend all China-US flights amid coronavirus outbreak
Sri Lanka found a Chinese tourist who had been infected for days leaving the country yesterday.
Japan found somebody infected who had never been to China.
Guangdong province,people are panic and trying to get enough rice out of fear of city quarantine due to the outbreak.  The city has earlier declared locking down transport lines and borders, but have withdrawn that.
Guangxi and Zhejiang: 2 people recovered and were just discharged from the hospital.
ChinaL The seriousness of the situation is demonstrated by the huge fact of cancellation of celebrations of Lunar New Year. Sources confirm at moment more than 40M Chinese citizens are under quarantine in 13 provinces

Hong Kong: Carrie Lam announces the suspension of the high-speed rail service and all cross-border ferry services between the city and mainland China

in a bid to stop the spread of the corona virus

. 

Hong Kong

declared a

virus

emergency and restricted links to mainland China as over 1,400 people were confirmed infected with coronavirus worldwide, most of them in China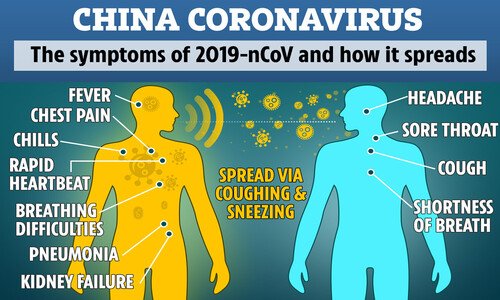 Other cities with cases of the virus detected: •China •Hong Kong •Macau •Japan •South Korea •Taiwan •United States •Thailand •Singapore •Vietnam
Every hundred years there seems to be a large pandemic, 1720 Plague, 1820 cholera outbreak & 1920 Spanish Flu 2020 Chinese، Is this a coincidence?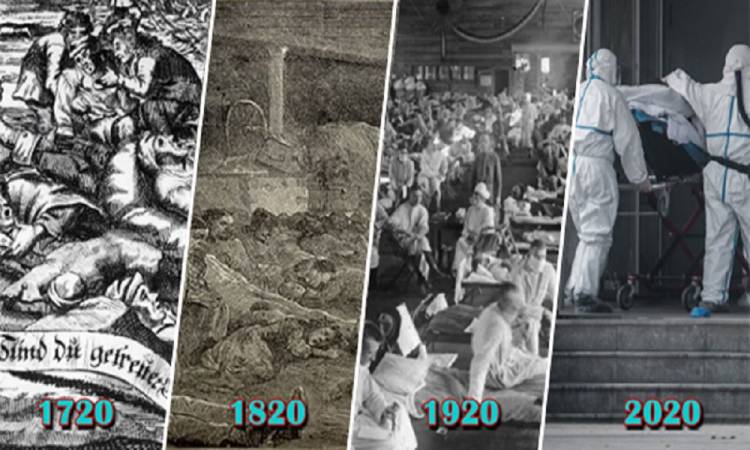 Top Tips: Here are the symptoms of coronavirus and precautions
Avoid contact with sick people, animal markets, uncooked meat exposed in markets
Wash hands often
Don't touch your face (mouth, nose, eyes) if your hands have been holding door knobs in public places and you've been touching public facilities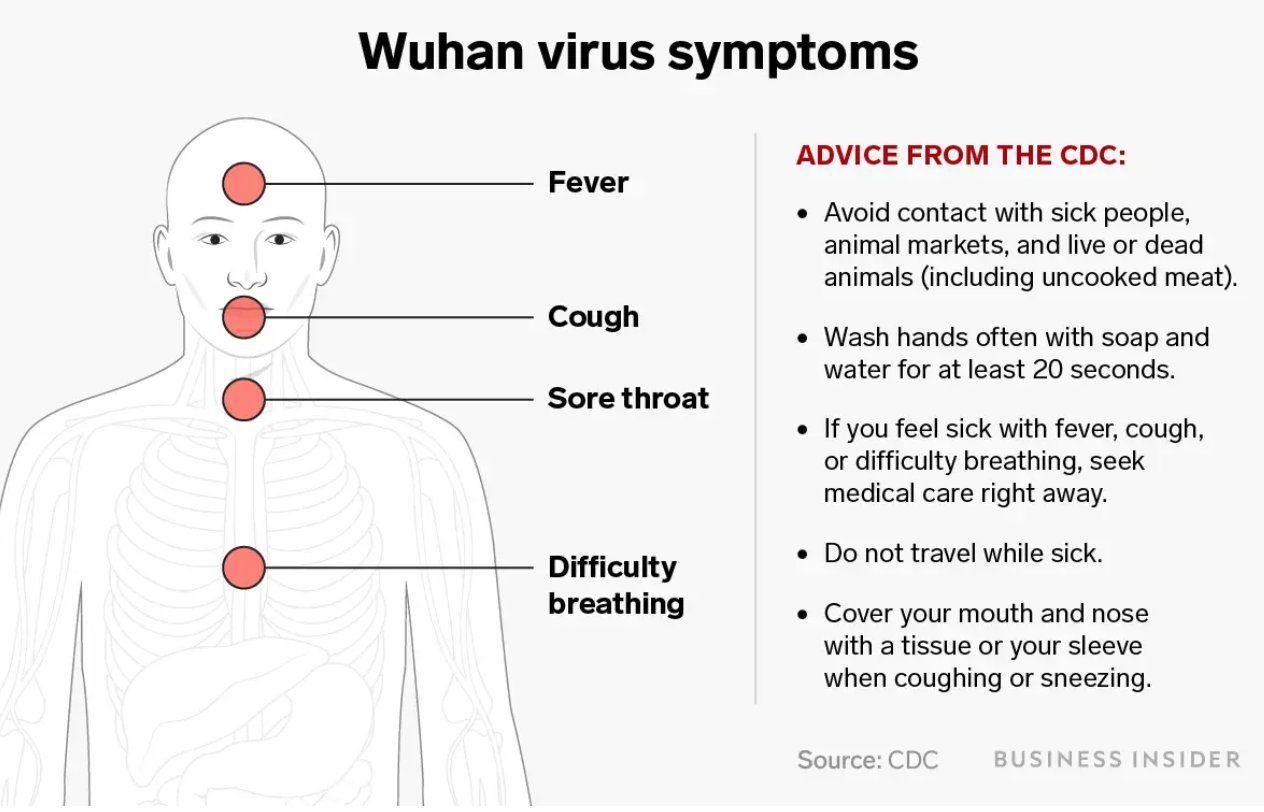 Some netizens recommend the following shortcut!  Remember W-U-H-A-N
W – Wash hands
U – Use mask properly
H – Have temperature checked regularly
A – Avoid large crowds
N – Never touch your face with unclean hands